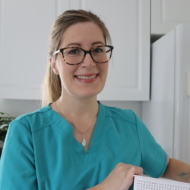 I provide organizing services, planning, and consulting to help you declutter, sort, and organize without judgement.
This user account status is Approved
This user has not added any information to their profile yet.
Julie's Organizing Services
Professional organizing services for home, office, business, non-profit, and community groups.
POC Trained Professional Organizer, ICD ADHD & Hoarding Specialist, and Dip BAM Business Coordinator.
POC Volunteer: Atlantic Chapter Secretary 2023 to 2025.
Servicing residential and commercial clients in East Hants and Halifax Regional Municipalities, including surrounding areas in Nova Scotia, Canada.