Upcoming Courses & Events

Cyber Chapter Meeting
May 23 @ 8:00 pm

-

9:00 pm

EDT
Insights on Time Management
With dynamism, creativity and efficiency, Nathalie helps you find the time that is missing in your day and the hidden space in your company in order to reduce your stress and evolve in a functional environment using good methods of work, all simply and quickly.
Thanks to her expertise and experience, Nathalie helps people find a balanced work environment in which it is good to evolve. The personalized solutions Nathalie offers are inspired by your own reality. Her attentive listening helps her identify the source of problems so that they do not come back.
Speaker – Nathalie Bureau Holder of a bachelor's degree in teaching and a trainer approved by the Commission of Labor Market Partners of the Government of Quebec, Nathalie travels the globe to offer her coaching services, to deliver inspiring conferences and to deliver sought-after training, both in French and English. With over 20,000 hours of experience in interactive training, Nathalie knows how to capture the attention of participants and encourage them to TAKE ACTION.
Nathalie is a Gold Leaf member of Professional Organizers Canada, of which she is currently Past President. She is also a member of the Cyber Chapter. Nathalie was the winner of the prestigious Harold-Taylor Prize (2022) and a finalist for this same prize in 2021! Nathalie has been a senior consultant at the Consensus Group since 2014. She has also been involved as a volunteer in various organizations at the regional and national levels for 16 years.
Learn more: NathalieBureau.com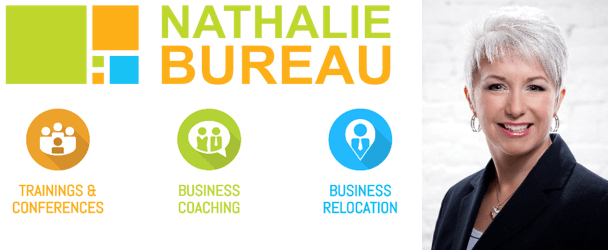 Cost – Free for POC members. $10.00 for non-members.
Contact