Awards
POC has three awards for members who have made noteworthy contributions to the organization and our industry: the POC Ambassador Award, Harold Taylor Award and President's Award. The Ambassador and Harold Taylor Awards are presented annually while the President's Award is given on a special merit basis.
Award Committee Policy and Procedure (PDF)
POC Ambassador Award
2020 Award Winner
About this Award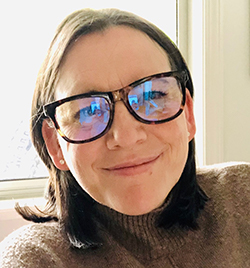 Kerith Paterson – Visual Girl Home Therapy
Congratulations to Kerith Paterson, who was presented with the Professional Organizers in Canada Ambassador Award at the 2020 Summit.
The 2020 winner of the Ambassador Award stood out by her demonstrated commitment to POC, the organizing industry, and the work she does in her community.
In her community she educates about recycling and waste reduction which has a great benefit to our environment.
She is a great role model and promotes organizing best practices, demonstrated by a book club she spearheaded which inspires, educates, and mentors other POC members.
Kerith became a POC member and TPO within months of one another, taking the first TPO exam in 2007. After her first client's husband said her organizing and empathy had "saved their marriage", she was hooked!! Ever since, it has been Kerith's mission to bring the benefits of organizing to the forefront.
Kerith is a huge fan of the POC Chapter Chats, conferences, community events, holiday parties, and chapter meetings – essentially anything that brings members together! When the pandemic hit, she encouraged virtual coffee/cocktail meetings, promoted the virtual book club, and rallied nationally to increase connection and membership value. She always makes herself available to organizers, and often calls them directly.
Currently the chair of the BCLM Chapter, Kerith has held the vice chair, co-marketing coordinator, info data manager and member-at-large roles. She has proudly been on the Ethics Complaint Review Committee Supplementary list since January 2020. A Silver Leaf member since 2014, Kerith also has her Foundation Certificate of Study in Chronic Disorganization through ICD.
The POC Ambassador Award was created to honour a POC member who gives back to other organizers, who is involved with his or her chapter and who devotes time and energy volunteering in the local community. Chapter members and members of the local community may nominate POC members who have made outstanding contributions in these areas.
The criteria for this award are as follows:
The nominee is a member in good standing of POC.
The nominee is involved in mentoring other organizers.
The nominee currently or has in the past volunteered in their POC chapter.
The nominee contributes his or her time and energy in the community.
The Award is presented during the POC Conference.
Past Award Recipients
2019 – Adele Lapointe, Chaos to Clarity
2018 – Colette Robicheau, Organize Anything
2017 – Pauline Hoffman, Just In Time Solutions
2016 – Kelly Hipkin, Organized Lives Ltd.
2015 – Laura Kay, Laura Kay Organizing
2014 – Elinor Warkentin, Goodbye Clutter!
2013 – Stephanie Deakin, Re: Organized!
2012 – Soraiya Kara, POSabilities Personal Organizing
2011 – Wendy Hollick, Neat Spaces
Harold Taylor Award
2020 Award Winner
About this Award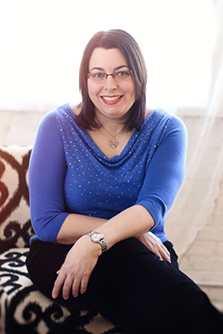 Judy Rickey – Clutter Relief Services
Congratulations to Judy Rickey, who was presented with the Professional Organizers in Canada Harold Taylor Award at the 2020 Summit.
The winner of the Harold Taylor Award for 2020 has shown outstanding contribution to the POC Association and the professional organizing business in the nine years she has been a member. She served on the POC Board of Directors for two years and currently she is a coordinator in her own chapter. She has also achieved her Silver Leaf Status.
She is a great mentor to many of the new organizers that are coming into the industry, as she reaches out to them. She tells them how POC has shaped her career and business. She also employs new organizers as subcontractors which assists them in learning the profession with hands on training from a seasoned organizer. Raising people up is one of her best qualities.
Judy's business, Clutter Relief Services celebrated its 10th Anniversary in 2020 and she is a member and membership coordinator with the Halton-Peel POC Chapter.
Judy has a psychology degree, as well as, an early childhood educator diploma.
Judy does an amazing job of marketing and is always promoting POC alongside her own business. She does many speaking engagements which again POC is always mentioned. Judy lives in Hamilton and belongs to many networking groups where she also promotes POC.
During the first Annual POC Conference in 2001, the Board of Directors of POC was pleased to announce the inception of The Harold Taylor Award.
The Board of Directors created the award to recognize outstanding individual contribution, guidance and direction to the organizing profession, and for support of Professional Organizers in Canada. Each year, the Past President of POC assists a volunteer committee of between three and five POC members who agree to be responsible for the award process. Notice of the Harold Taylor Award is made to the membership on a yearly basis.
Members of POC are free to nominate their choice of one POC member whom they feel best exemplifies the mission of POC, and who by their actions has made a significant contribution to the field of organizing. The awards committee then selects the winner from amongst these nominations. Once the final choice has been made, the award is presented at the Annual Conference Gala Dinner.
The mission of Professional Organizers in Canada: Providing visibility, credibility and connection.
The award is an Inukshuk (in-uk-shook) sculpture created by artist R.Ellsworth. The Inukshuk is a monument created in the human image, which is erected in groups by the Inuit in the barren, treeless Arctic regions. The Inukshuk serves as a guide to give direction, to show the way and to say "I was" or "we were" here. The meticulously handcrafted replication is truly unique, as no moulds are used. Each component is randomly selected, and then the sculpture is erected piece by piece, just as the larger life version would be. This process ensures that each sculpture has its own identity.
History of the Harold Taylor Award (PDF)
Past Award Recipients
2019 – Hilda Rodgers, From Overwhelmed To Organized
2018 – Janice Kirwin – Lighten Up!
2017 – Alison Lush, Certified Professional Organizer
2016 – Linda Chu, Out of Chaos Organizing Services and Soraiya Kara, POSabilities Personal Organizing
2015 – Carolyn Caldwell, Wellrich Organizers
2014 – Jane Veldhoven, Get Organized Professional Services
2013 – Clare Kumar, Streamlife®
2011 – Kristie Demke, Organomics Professional Organizing
2010 – Joel-Marc Goldberg, The JGAP Group
2009 – Jane Woolsey, An Organized Vision
2008 – Donna Campbell, Organize-etc
2007 – Debra Milne, professionalorganizers.com
2006 – Morva Bowman, Masters of Space and Time
2005 – Estelle Gee, Orderly Lives
2004 – Hellen Buttigieg, We Organize U
2003 – Karen Sencich, Havoc to Harmony and Laurene Livesey-Park, OrganizeMe101.com
2002 – Margaret Miller, TERAGRAM Coaching & Consulting Group
2001 – Harold Taylor, Harold Taylor Time Consultants Inc.
President's Award
2019 Award Winner
About this Award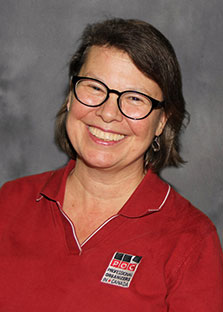 Stephanie Deakin – Re:Organized! & Clutter Queen Services
Congratulations to Stephanie Deakin who was presented with the Professional Organizers in Canada President's Award at the 2019 Conference.
Stephanie started her business, Re:Organized! in 2004 and joined POC in 2005. In 2015 she purchased Clutter Queen Services and runs both businesses simultaneously. Stephanie was a founding member of her chapter, and has been on its board since 2005. She also served on POC's board of directors for 7.5 years.
She loves to mentor new organizers and to see them succeed – and become involved in POC! She also loves helping clients, attending conferences, traveling, and wine. She is a Gold Leaf member and a recipient of the Ambassador Award.
The President's Award is presented to an individual who has made an outstanding contribution to POC or the organizing industry not described under other award categories. The POC board President chooses the recipient. If there is a recipient, this award is presented at conference.
The POC board President selects the President's Award recipient based on the following criteria:
The recipient is a POC general member;
The recipient has made an outstanding/special contribution to POC.
The recipient does not qualify to receive an award under any other award categories.
The award may not be presented every year as it is at the President's discretion. The Award is presented during the POC Conference.
President's Award Past Recipients
2016 – Marie Potter, Professional Organizer
2011 – Alexandra Ross, Organizing Wizard
2008 – Jacki Hollywood Brown, J-organize