Upcoming Courses & Events

Durham Chapter Meeting
April 12, 2022 @ 7:00 pm

-

9:00 pm

EDT
HIRE AND FIRE YOUR KIDS with Jody Swain!
Time:
7:00-7:10pm: Introductions + Housekeeping
7:10-8:20pm: GAMIFY PARENTING: Turn chores and behaviors into a game of HIRE & FIRE. Let's empower more kids to set themselves up for success with app founder, Jody Swain!
8:20-8:30pm: Closing remarks
8:30-9:00pm: Durham Chapter Networking Social
*RSVP deadline: 7:00 pm Sunday, April 10, 2022
Join the Durham and Halton-Peel Chapters along with Jody Swain, the founder of the HIRE AND FIRE YOUR KIDS app as seen on Dragons' Den!
Overview
With 4 offers from the hit TV series Dragons' Den and reaching #1 in the Lifestyle section of the app store, the HIRE AND FIRE YOUR KIDS app is a parenting method families are craving. It's a unique mobile app helping families manage behaviors, chores and allowance while preparing kids with valuable life skills. By giving our Kids the opportunity to be contributing members of a team through daily jobs and expectations, research suggests we're preparing them to be successful individuals in the real world. Our game-like system at HIRE AND FIRE YOUR KIDS is a fun and effective way to achieve this.
About Jody
Hire and Fire our Kids sprouted from her professional life where she managed people for over 18 years and knew something was needed that would engage the family, keep them motivated, and show them results by working together, similar to employees on a team. As parents, we want our children to know the value of a dollar and be able to take care of themselves, so they can function out on their own. So she came up with a system that was simple, easy to manage and reflects the adult workforce.
Hire and Fire Your Kids was born!
About the app
The app is unique with it's gamified method of 'hire and fire' while keeping house rules in check, the home clean, tracking allowance for kids and teaching kids the value of a dollar. Parents post jobs around the house and kids learn to take initiative by applying and completing those jobs to earn cash allowance or rewards. Family expectations or rules are set and kids learn that their behavior has consequences, including being fired from extra bonus rewards. Our app is a fun way to step into the digital age to help recognize kids, teach them about hard work and accountability, learn financial literacy and other valuable life skills that prepare them for the real world. All while simultaneously giving parents a more peaceful and tidy home.
Mission
Their mission is to work together with families, professionals and educators to provide parents a digital tool to effectively communicate with their kids, nurture family bonds and empower those kids to contribute to their households in a meaningful way using gamification.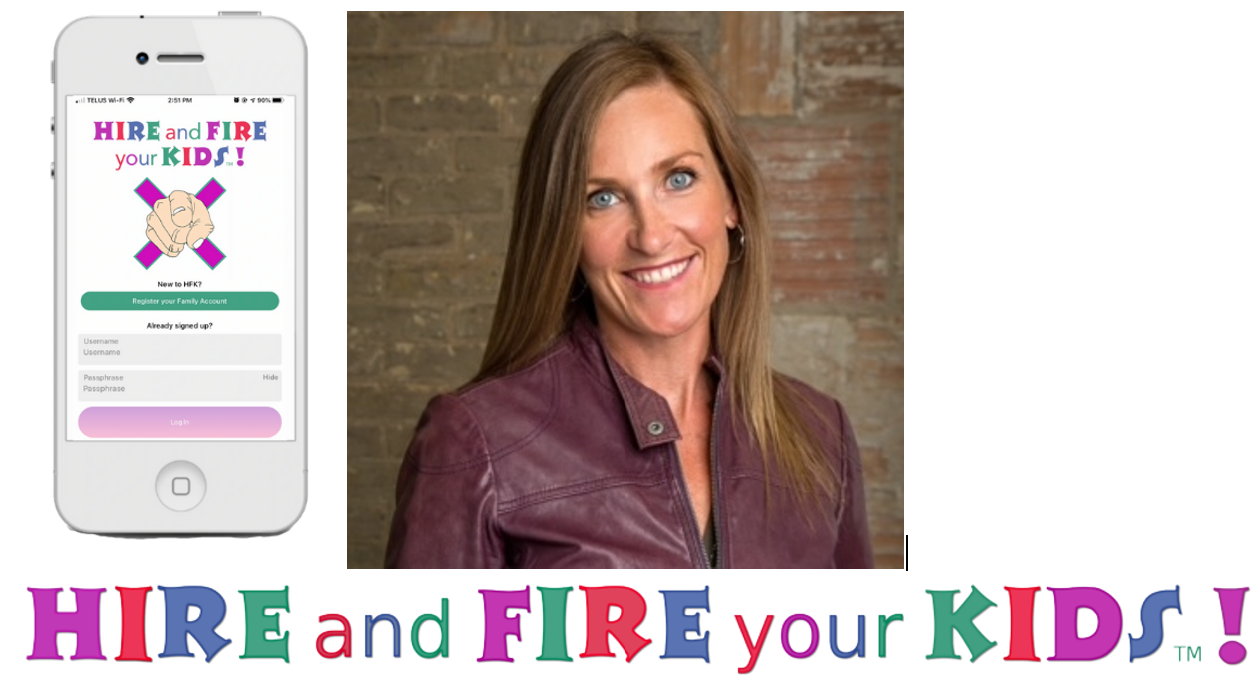 We are in for an interactive, fun-packed meeting so we hope to see you there! With your rsvps, please remember to include your intention to participate in the Durham Chapter Networking Social.
We look forward to spending the evening with you!
Cost
Free to all POC members. $20 guest fee applies only to non-POC members.
Location / Endroit
Main meeting online via Zoom, and Networking Social via Google Meet. Participants who have registered will receive the links in advance of the meeting day.
Contact