Upcoming Courses & Events

Halton-Peel Chapter Meeting
February 8, 2022 @ 7:00 pm

-

9:00 pm

EST
Are You Really Listening or Being Heard? with Carolyn Dickinson
7:00-7:10pm: Introductions + Housekeeping
7:10-8:20pm: Carolyn Dickinson, Speaker, Global Executive Coach and Author
8:20-8:30pm: Closing remarks
8:30-9:00pm: Halton-Peel Chapter Session
The Durham and Halton-Peel Chapters of POC are joining forces once again this month to offer the very best virtual meeting experience to our valued members and guests! Together, we will learn, grow, and network.
TOPIC: We spend 80% of our time communicating. It's the key to everything we do in business and in life. The ability to actively listen well will take your communication skills to a much higher level. Join us to hear Carolyn Dickinson, Speaker, Global Executive Coach and Author deliver a framework to identify how well you listen and how to improve your communication skills. The ability to listen well and be heard is important to building a successful business and team. So, let's find out if you really are a good communicator!
One of the most successful business owners of this century put it best:
"You can improve your value by 50 percent just by learning communication skills."
~Warren Buffet
Walk Away:
Understanding how we listen and how it impacts your business and life
Knowing the steps to become an active listener and better communicator
With the ability to Increase team engagement and customer service
With a new approach to improve your business and increase your bottom line
Carolyn will be giving away her skillfully, created Success Vision Board to a lucky participant!
"Communication is a learned skill, and there is always room for improvement."
~ Carolyn Dickinson
About Carolyn Dickinson: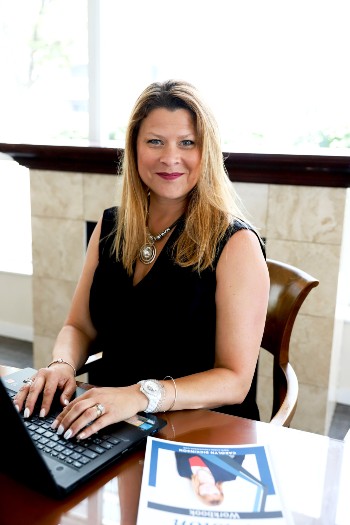 Carolyn is an in-demand Speaker, Global Executive Coach, and Author, who guides her clients to design and pursue their big goals and achieve flexibility in their high-performance lives.
With 20+ years' experience, Carolyn is an expert at helping her clients achieve clarity and focus in reaching their goals in their business and life.
Founder of the "I Am The Boss" conferences and creator of her highly sought after systems "Women with Vision Master Mind, Success Board System, Big Vision Bigger Success, and The Trifecta Sweet Spot". Carolyn is the go-to expert on steering you to reach your business goals in half the time expected!
Carolyn's purpose is to help organizations, groups, and individuals overcome obstacles and align their vision, leadership style, and communication to reach their Trifecta Sweet Spot and catapult their business.
She says, "vision, leadership, and communication are key to building the kind of business, prosperity, and life you want and deserve.  Possibility is everywhere."
Following the main event, chapter-specific social networking sessions will be held.
We look forward to "seeing" you there!
Cost
Free to all POC members. $20 guest fee applies only to non-POC members.
Location / Endroit
Online via Zoom. Participants who have registered will receive the link the evening prior to the meeting.
*RSVP deadline: 7:00 pm Monday February 7, 2022
Contact