BC Lower Mainland
Who We Are
The BC Lower Mainland Chapter of POC, founded in 2003, is strong on enthusiasm, has passion for organizing as a profession, and is committed to furnishing the educational tools to ensure members' success.
Chapter Area
The BC Lower Mainland Chapter covers the Lower Mainland of Vancouver where the majority of the members reside. This area includes: Vancouver, New Westminster, North Vancouver, West Vancouver, Richmond, Burnaby, Surrey, Coquitlam, White Rock, Langley, Delta and Abbotsford. However, we have additional members in the interior of BC.
Goals
Foster a welcoming environment for networking and information sharing
Supply access to local resources that support our work with clients
Provide an educational forum where both experienced and novice organizers can learn to develop strong businesses
Develop community awareness of the benefits of employing professional organizers
Monthly Chapter Meetings
Our meetings are well-attended due to the quality of the programs and presenters. Not only do we bring in outside speakers but we utilize the talent within our organization to facilitate round-tables that promote member participation. We also plan visits to local suppliers and host 2 social events per year. In 2007, the chapter hosted the first National POC conference to be held in Western Canada
Meeting Agenda
Our meetings run for 2 hours and 30 minutes on the 3rd Tuesday of the month, starting at 6:15 PM. We begin each meeting with open networking and opportunities for new and experienced members to mingle, grab refreshments or review our resource table.
Meeting proceedings start promptly at 6:50 pm and generally after some short announcements, our first order of business is our featured presentation. We encourage all members and guests to come early as to not miss out on the presentation highlights. Our meeting agendas include a variety of networking, chapter business, announcements, guest speakers and new member's orientation sessions. We welcome members and guests.
Location
Burnaby Lake Sports Complex West
3677 Kensington Avenue, Burnaby, BC
* Location subject to change. Please RSVP in advance to save your spot and confirm meeting location.
(Meeting room is located on the West side of the building complex. There is free parking available South of the 'round-about' at the west end of Joe Sakic Way)
*Note: This meeting location is subject to change. Please RSVP in advance to save your spot and confirm meeting location.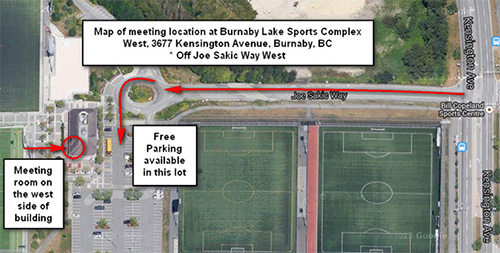 Cost
Our meetings are free for POC members, with a $20 fee for guests. We accept cash or cheques and receipts will be provided.
Contact
Meet our POC BC Lower Mainland (BCLM) Chapter Executive
Chair - Kerith Paterson
Visual Girl Home Therapy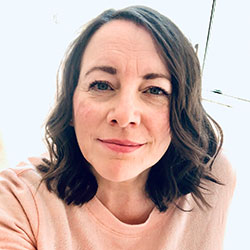 Kerith is a Silver Leaf Member & has been a POC member since 2007. She is also on the Ethics Complaint Review Committee Supplementary list, & has taken on the roles of Vice Chair, Info Data Manager, & PR Marketing Coordinator on the Chapter level. She also has a Foundation Certificate in Chronic Disorganization through ICD, one of our Affiliates.
The Chair of an existing chapter is required to be a POC Member in good standing for at least one year. The Chair is considered the CEO of the chapter; supervises the conduct of the chapter's business and activities; organizes and presides over executive meetings & monthly member meetings; ensures that all the resolutions of the Chapter Executive are put into effect; appoints standing and special committees & shall be a member ex-officio of all such committees; interacts with the National Board; interacts with other chapters; seeks ways to increase membership together with the Membership Coordinator; performs other duties as may be prescribed by the POC Bylaws or assigned by the Executive.
Past Chair - Vacant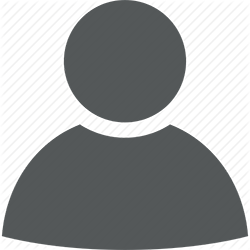 The Past Chair serves as a key advisor and resource to the executive, and as chair of the Nominations Committee, if applicable.
---
Vice Chair - Vacant
This position is currently open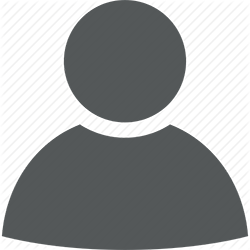 The Vice-Chair is required to be a POC Member in good standing for at least six months. Acts and performs the duties of the Chair when said Chair is absent or unable to act; governs chapter election procedures; helps coordinate special events together with the Program Coordinator and other volunteers; acts as a resource person for the board; performs other duties as may be prescribed by the POC Bylaws or assigned by the Executive.
Treasurer - Lynne Jamieson
Your Organizing Partner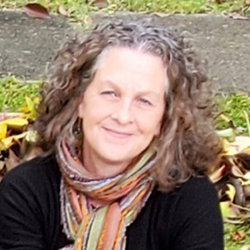 Lynne has been a POC Member since 2019. Her great energy and fantastic work ethic make her a notable addition to the POC BCLM Executive team.
The Treasurer receives & disburses the funds & supervises the financial affairs of the chapter, in accordance with the provisions of the POC Bylaws and the Chapter Handbook, and approves expenditures as provided by resolution of the executive; handles all financial matters for the chapter including accounts payable, accounts receivable, bank reconciliations, financial statements, budget and any others as required; submits a quarterly report on the financial condition of the chapter to the Executive and the chapter membership; submits chapter financial statements to the Chapter Chair twice a year; submits an annual budget to the chapter for approval each year by July 31 & made accessible to the chapter members by publication in the minutes, & coordinates meeting location bookings.
---
Program Coordinator - Dawn Robertson
Get Started Organizing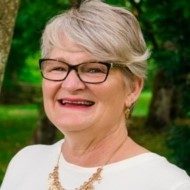 Dawn has just entered her second organizing venture – this time hand-in-hand with her youngest son, Garrett – and she couldn't be prouder!  We are very fortunate to have this natural networker on our team.  She brings loads of experience, and a long list of connections.  Dawn has been a POC member since 2015.
A Program Coordinator, with other Executive volunteers, arranges for monthly speakers and/or field trips, introduces & thanks speakers at Chapter Meetings, including gift presentation, if applicable, provides speaker information to Chair and/or Info Data Mgr for email distribution and posting on POC website, maintains Chapter Meeting summaries via social media and the POC Talk – Chapter Edition, is in charge of speaker evaluations / surveys & giving feedback to presenters.
Membership Coordinator - Vicki Rowan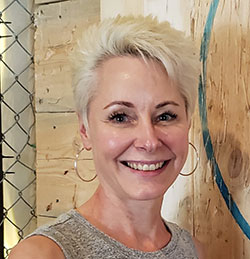 Vicki became a POC Member in February 2020. She loves to keep life simple by being organized and is a problem solver at heart. Tell her about an issue and her brain will go to work on finding a better way. She has a career in the insurance industry but loves to help people with their organizing projects in her spare time. She is also a certified Pilates Instructor.
The Membership Coordinator maintains various documents required for new members, & updates as necessary; takes care of mailings; responds to inquiries from members and prospective members; works together with the Chair & other Executive to increase membership.
---
Info Data Manager - Randeep St. Jacques
ClutterLess Living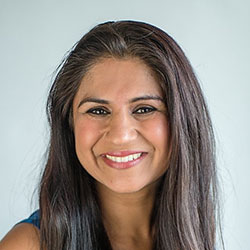 Randeep has been a POC Member since 2018. She is a powerhouse of information and gets tasks done like no one I've ever seen! Randeep is responsible for carrying all our BCLM library books back & forth to Chapter Meetings, and she's our true-tech-queen-of-behind-the-scenes! And yes, that makes three Executive roles in just over two years.
The Info Data Manager maintains all information for the chapter including Executive meeting minutes, Chapter library, pamphlets, etc. for members at Chapter meetings, and retrieval & archiving of speaker evaluations, and surveys.
Executive at Large - Vacant
This position is currently open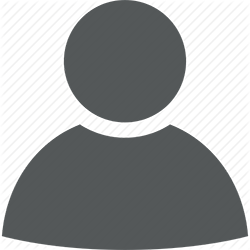 The Executive at Large is an amazing role to get your feet wet with, in that it often encompasses many pieces of many roles. This jack-of-all trades role is often underrated, but it is a role that often pushes initiatives forward to completion.
---
PR/Marketing Coordinator - Alli Landry
Acadia Organizing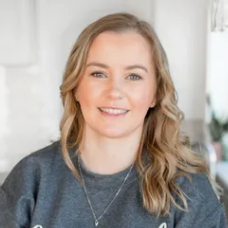 Alli joined the POC family in May 2021. A recovering mess-maker and aspiring minimalist, Alli knows that letting go of our things, and setting up systems to keep things tidy, is easier said than done. She has done her job if she can help you reduce the chaos and overwhelm, and bring calm back into your living space!
The PR Relations / Marketing Coordinator is responsible for the enhancement & maintenance of the chapter web page & any chapter marketing materials. This member also oversees PR/media for chapter activities, procures door prizes or other promotional items & is responsible for sending details of media appearances, articles and exposure to National for inclusion in "Members in the Media". This role also keeps an eye open for opportunities within the community to serve as a chapter.
Note: the term of Executive Committee members shall be two years from the date of the election or of having volunteered, except for the Past chair role, which will be a one-year term with the option to continue for a 2nd year if needed. No member may hold the same Chapter Executive position for more than two consecutive terms (four years). After filling a Chapter Executive position for two terms, the executive member must step down from that position for at least one year.*
* If you would like to take your business to a new level and play a part in our ever-evolving industry, join us! There is always room at all levels for passionate individuals to bring their unique experiences to the mix!
To receive our monthly chapter updates and meeting invitations, please email us at bclowermainland@organizersincanada.com
Chapter Events