Toronto
Who We Are
With over 100 members, we're proud to be Canada's largest and longest standing professional organizing chapter. In 1999, when professional organizing was a relatively new industry, eight organizers gathered to create an environment where professional organizers could collaborate, learn and share. This collective vision would ultimately become the catalyst for the formation of POC.
The Toronto Chapter membership catchment area includes all of the Greater Toronto Area and municipalities (Scarborough, York, East York, North York, Etobicoke, Toronto) and occasionally draws members from Mississauga and Vaughan.
Find an Organizer in Toronto
Our Toronto members are organizational pros with a knack for taming that closet clutter and calming that office chaos. Our diverse membership includes talented professionals such as: residential and office organizers, corporate consultants, home stagers and redesigners, wardrobe consultants, moving coordinators, concierge services, virtual assistants, life transition coaches and specialists in chronic disorganization and hoarding.
To help you take on your organizational challenge and lead your best life, find an organizer in Toronto to serve you.
Our Commitment to You
Whether you are a senior organizer or just starting out, we are committed to:
Delivering informative, educational and inspirational monthly meetings.
Organizing social events and outings designed to promote interaction, networking and job opportunities.
Welcoming new members with a free orientation session.
Continuing to build upon our annual Professional Development Day.
Increasing marketing and promotional opportunities for our members.
Chapter Meetings
If you would like to learn more about the world of professional organizing, we would be pleased to have you join our group as a guest.
What can members and guests expect each and every month?
Networking & Socializing
From 6:30-7:00pm our organizers mingle and build friendships as well as contacts in a fun and relaxed environment.
Executive Updates & Guest Speakers
From 7:00-8:30pm, we'll keep you up to date on the latest POC news affecting the Toronto Chapter. Each month we feature an informative speaker, and topics range from the latest industry practices and tips to how to increase your business and everything in between. Together we explore new and developing aspects of the professional organizing industry.
Wrap Up
From 8:30-9:00pm, we wrap up, tidy up and say our goodbyes until next month.
Meeting Location
Our meetings are usually held on the third Monday of each month. We meet in the Latvian Cultural Center. Centrally located at 4 Credit Union Drive, it is a short distance from Eglinton Ave. east and the DVP.
There is no charge for members, but guests are required to pay a small fee of $15.
Please reach out to the chapter to see if the meeting will be held in person or via Zoom before proceeding to location.
Join Us!
Whether you are considering a career as a professional organizer or have already launched your own company, the Toronto Chapter will provide you with the guidance and support necessary for business success. To attend a meeting as a guest or if you are a new member please contact us at toronto@organizersincanada.com
Chapter Contact
Toronto Chapter Executive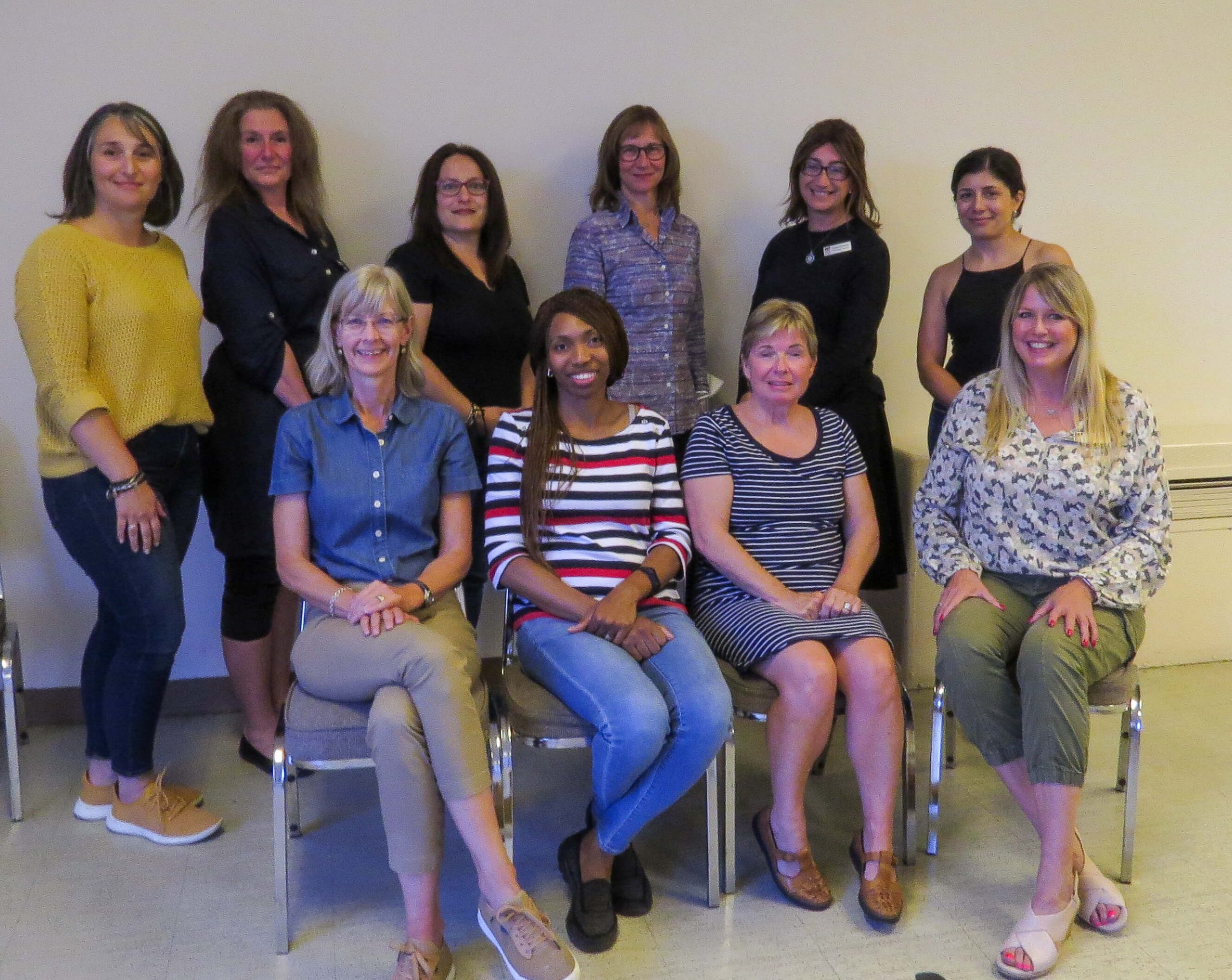 Back Row (L-R)
Kate Nikalaidis – Vice Chair, Mirella Leone – Programing, Mish Sirianni – Secretary, Edie Michel – Programing, Elana Kleinman – Past Chair, Jessica Lozano – Resources
Front Row (L-R)
Carrie Drennan – Member at Large, Buki Oaks – Community, Karin Lunan – Treasurer, Kim E Diamond – Chair
Chapter Events
Here are the dates and tentative events for this season.