Annual Summit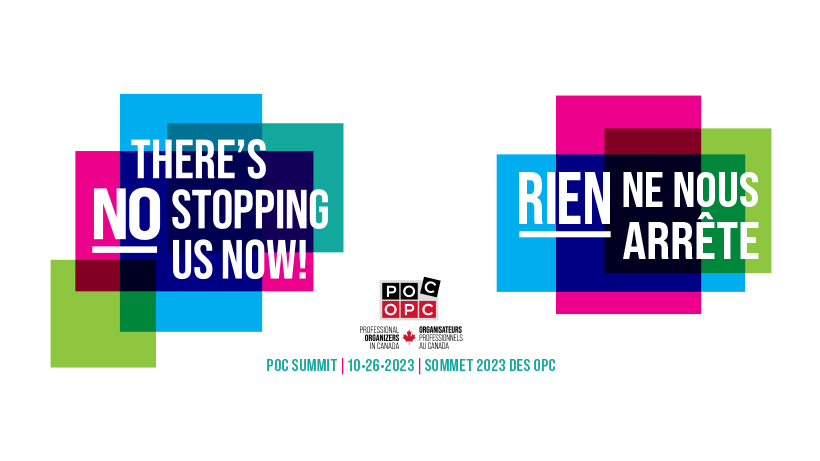 Save the Date for the POC 2023 Virtual Summit
There's No Stopping Us Now!
Thursday, October 26, 2023
10:00am – 5:30pm Eastern Time
#POCSummit
Call for Presentations
The POC 2023 Virtual Summit is a one-day, live-streamed event taking place Thursday, October 26, 2023, and has been scheduled from 10:00 am – 5:30 pm Eastern Time (ET) to accommodate members from the west through to the east. There will be sponsorship opportunities, a virtual POC Expo, a great online opening ceremony, interactive and structured networking opportunities, professional development sessions, and more – all in a Virtual Summit format.
We are seeking new, interesting, and high-quality proposals from those interested in presenting via live stream for the Summit. This includes French language presentation submissions as the program may include sessions in French.
To submit your proposal, and for complete details about the submission requirements and process, please download the POC 2023 Call for Presentations within which you will find the link to the English and French submission forms. Please note, presentations should be geared to organizers at all experience levels.
The Submission Deadline: Monday, May 1, 2023
Download the POC 2023 Call for Presentations – Details & Terms
---
Call for Sponsors, Exhibitors & Advertisers
Get Noticed by Your Target Market – The POC Virtual Summit is an outstanding opportunity for companies to connect with their target audience – professional organizers from across Canada, whose use and recommendation of a product is passed on to their clientele. By sponsoring or exhibiting at the Virtual Summit, you are reaching hundreds of professional organizers and potentially the thousands of Canadians they service.
There are many marketing opportunities at the upcoming Summit that will help you promote your products and/or services directly to your target audience. The POC 2023 Sponsor|Exhibitor|Advertising Opportunities Guide outlines a number of ways, at price points that fit any budget, for you to realize quality leads and promote interest.
Get the Sponsor | Exhibitor | Advertising Opportunities Guide