Annual Conference / Summit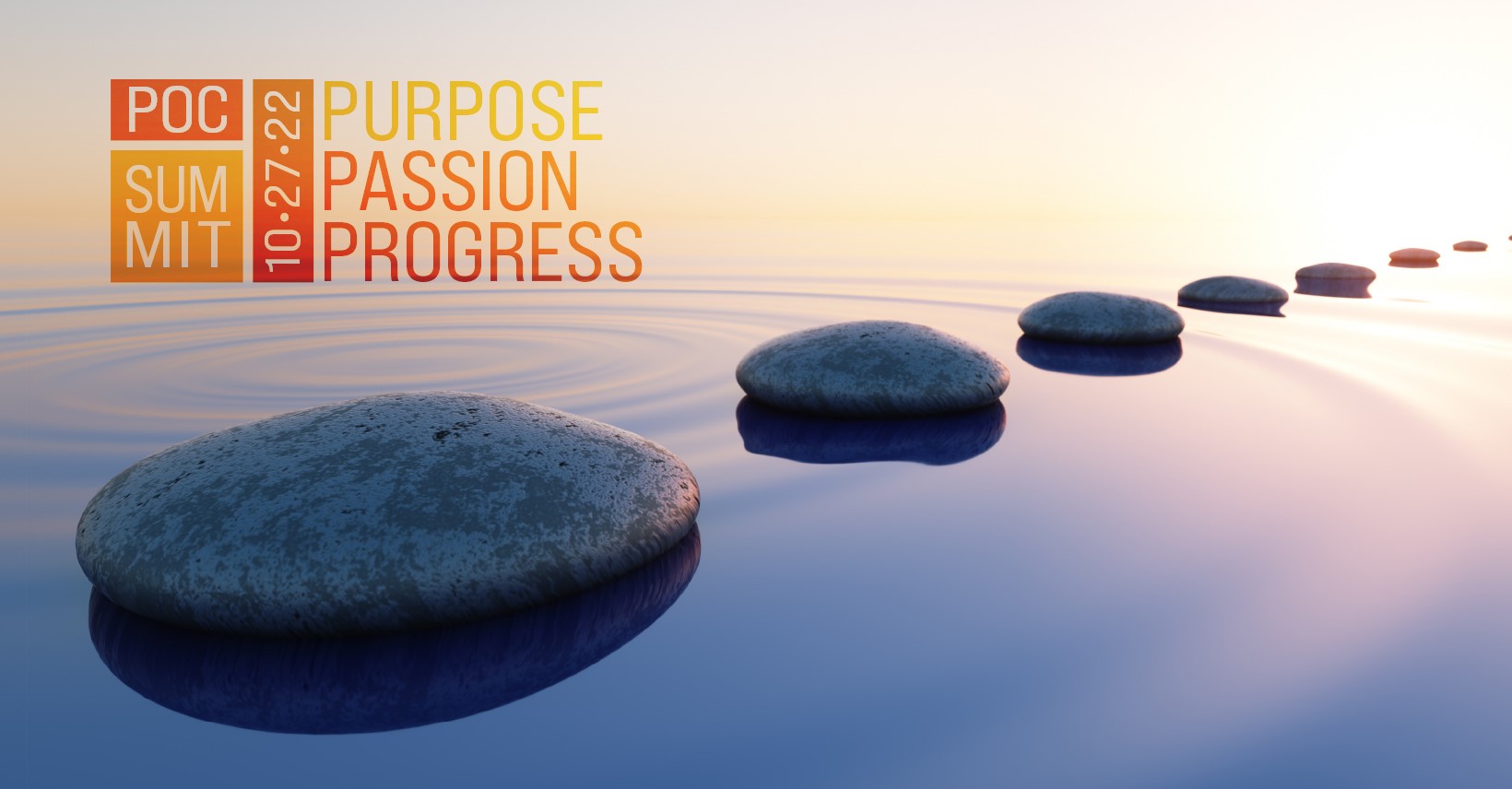 Save the Date for the POC 2022 Virtual Summit
"Passion • Purpose • Progress"!
Thursday, October 27, 2022
9:30 am – 5:00 pm Eastern Time
#POCSummit
The National Conference Committee (NCC) is working to ensure POC members are embracing their Passion, Purpose, and Progress by building upon the great success of past virtual Summits to include structured networking times combined with timely and relevant professional development opportunities.
Expanded VIRTUAL Format!
In 2020, POC held its inaugural Virtual Summit with great attendance, dynamic presentations, fun activities and even a little yoga. The program was expanded in 2021 to include concurrent breakout sessions and social networking opportunities and received amazing and positive feedback from attendees. The POC 2022 Virtual Summit will build upon that success by further expanding the program with new features and opportunities for delegates. It is a one-day, live-streamed event taking place Thursday, October 27, 2022, and will be scheduled to accommodate members from the west through to the east.
Call for Presentations
Interested in presenting a session via live stream for this year's Virtual Summit? The POC 2022 Call for Presentations is now available! The National Conference Committee (NCC) is seeking new, interesting and high-quality proposals from those interested in virtually presenting motivational educational sessions to conference attendees at the upcoming 2022 Virtual Summit. We are also accepting French language presentation submissions in addition to English. Share your experience, knowledge, trends and tips to motivate attendees to ignite their passion and purpose in progressing their businesses.
Get complete details about the submission requirements and process here.
Submission Deadline: Sunday, May 1, 2022
Call for Sponsors, Exhibitors & Advertisers
Get Noticed by Your Target Market
The POC Virtual Summit is an outstanding opportunity for companies to connect with their target audience – professional organizers from across Canada, whose use and recommendation of a product is passed on to their clientele. By sponsoring and/or exhibiting at the Virtual Summit, you are reaching hundreds of professional organizers and potentially the thousands of Canadians they service. We continue to offer our sell-out Sponsor Spotlights and will launch our Virtual POC Expo this year!
Get complete details in our 2022 Sponsor, Exhibitor, and Advertising Opportunities Guide!