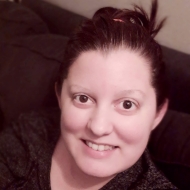 Hello!

Using personalized organizing strategies and packages, I aim to provide every client with a rewarding and positive experience that leaves them happy with their space!
This user account status is Approved
This user has not added any information to their profile yet.
"Providing in-home, virtual & digital Professional Organizing services in the Ottawa and surrounding areas."
As a Certified Ultimate Professional Organizer™, my mission is to help my clients declutter and de-stress both their lives and their homes! By combining a proven organizing system with your unique vision and goals, we will transform your home from chaos to calm together!
Certified Ultimate Professional Organizer™ with Ultimate Academy in September 2021.
Currently completing ICD Level I Certificate of Study in ADHD